(RR) = Registration Required     (NR) = No Registration Required
Register for programs at the Kid's Circulation Desk or by contacting Katie: 309-446-9575 or khahn@brimfieldlibrary.org
Virtual Programs
Facebook Live Storytime with Sam Huber (NR)
Ages 0-5
Tuesdays 10:00-10:15
Join new Youth Services Librarian Sam Huber for toddler friendly songs, rhymes, and stories every week on the library's Facebook page.  Can't watch at 10:00? We'll leave the recording up for you as long as the publishers allow.
1,000 Books Before Kindergarten (RR)
Ages 0-5
Reading with your newborn, infant, or toddler is not only a great way to help them become a successful reader later in life, but is also a fun way to bond with your child.  If you read just one book a night, you will read about 365 books in one year - at that rate you will reach 1,000 books in under 3 years!
Does your child want to read the same book again and again? The same book counts every time you read it! Is a sibling or caregiver reading with your child? That counts too! Keep track of the books you read with your child through Beanstack's online platform or app.  Create an account or log on at brimfieldlibrary.beanstack.org.  Don't have a way to access the Internet? Come in and pick up a paper version of challenge. Let us help you celebrate as you reach reading milestones - earn digital badges and fun prizes!
To-Go Programs
Storytime To-Go (NR)
Ages 3-6
Missing Storytime? Pick up a kit with fingerplays, rhymes, activities, craft supplies, and book suggestions, so you can do a Storytime at home! New themes are available the 1st and 15th of each month. Don't forget to check out the display books that go with the theme, or request that library staff include a few with your curbside pickup! Kits avaialbe while supplies last. 
Take-It, Make-It Kits (NR)
Ages 6-18
Take home a Take-it, Make-it kit today! We will have new activities on the 1st and 15th of each month.  Pick up or request a STEM Kit geared towards Elementary aged children, an Art Kit geared towards Elementary aged children, and/or a Teen DIY Kit! Kits available while supplies last.
In-Person Programs
Levitating Lantern Workshop (RR)
Grades 4-8
Tuesday, April 20, 2:15-3:00pm
Harness the power of physics to engineer a mind-boggling magic trick - a levitating lantern that floats in thin air! Wire up the lantern, build the stand, and learn all about how tension and tensegrity make your "impossible" illusion possible! Limited to 10 participants.
Black and White Photography with Angie Sneeringer (RR)
Grades 4-8
Tuesday, April 27, 6:00-7:00pm
Learn how to capture detail and add impact to your photographs by shooting in black and white with Angie Sneeringer. Meet at the Jubilee Park College entrance. 6 digital cameras available through the library; 4 additional spots available for students with their own camera. 
Game Design Workshop: Makey Makey Boost Jogger (RR)
Grades 4-8
Tuesday, May 11, 6:00-7:00pm
You'll need fast feet for this workshop. Customize a racing game using Scratch programming and create controllers shaped like your feet. Then race your way to victory. Limited to 8 participants. 
Robot Sewable Circuit Workshop (RR)
Grades 4-8
Tuesday, May 18, 2:15-3:30pm
Explore wearable technology, conductivity, and the science of sewable circuits! Sew up a soft, flexible circuit using conductive thread, add LEDs, then craft a robot keychain whose eyes light up when you touch its hand to its belly. Ready to glow? Limited to 10 participants.
Make-it Messtival (RR)
All Ages
Thursday, April 8, 2:00-5:00 - DIY String Ball
Thursday, April 22, 2:00-5:00 - Pull String Art
Thursday, May 6, 2:00-5:00 - DIY Lava Lamp
Thursday, May 20, 2:00-5:00 - Magical Watercolor Pictures 
Join us in the library's Activity Room for fun and messy projects. Sign up for a time slot as a family or small group by calling the library or e-mailing Katie.  Masks required. 
Outdoor Scavenger Hunt (NR)
All Ages
April - Weather
May - Flowers
Can you find the pictures hidden around the library? Pick up a scavenger hunt sheet at the Kid's Circulation Desk or request one through Curbside Pickup.  Return your scavenger hunt sheet for a small prize.
Outdoor Tale Trek(NR)
All Ages
April 5
May 3
Enjoy a new Tale Trek each month! The pages of a book will be showcased outside the library and will feature a different activity to do while you walk from page to page. 
Online Resources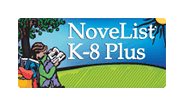 Project Next Generation:
Imagine, Innovate, Inspire (RR)
Ages 10-18
Interested in Virtual Reality, Game Design, Robotics, Videography, Photography, 3D Printing, and other STEAM related topics? Find out more about upcoming workshops and maker events here. 
---
Summer Reading Adventure
Reading Colors Your World  (RR)


All Ages


May 3 - Registration Opens
This year's Reading Challenge is online. Log in or sign up for a Beanstack account at brimfieldlibrary.beanstack.org. Select the Summer Reading Challenge for your age group to enroll. Read, log, and earn prizes beginning June 7. Paper logs available upon request. 

June 7-July 23 Summer Reading Adventure
When you register for the Reading Challenge you will automatically be registered for a Summer Reading Adventure Pack. Claim your Pack in-person or via curbside pick up beginning June 1. 

Join us for a fun summer of outdoor crafts, STEM activities, storytimes, performances in the park, and more! Full schedule available May 3. 
---