(RR) = Registration Required     (NR) = No Registration Required
Register for programs at the Kid's Circulation Desk or by contacting Andie: 309-446-9575 or akelch@brimfieldlibrary.org
Programs
Dr. Seuss' Birthday Reading Challenge (NR)
All Ages
Month of March
Help us celebrate Dr. Seuss' birthday on March 2! Pick up a reading tracker to see how many Dr. Seuss books you can read throughout the month of March. Reading kits also include activity and coloring sheets to continue the celebrations. 
Road Trip Rescue Escape Room (RR)
Grades 4-8
March 20-25 
Oh no! The librarian has locked the keys to the library inside a box. We need your help to find the keys so we can go on an amazing Spring Break road trip! Register as an individual or group (max of 8) for an hour timeslot during the week of March 20. 
Video Editing: Lighting Lab (RR) (Project Next Generation)
Grades 7-12 Wednesday, March 29 5:30-6:30
Learn the behind the scenes magic of filmmaking each month in our new video editing workshop series! A cinematography expert will explain concepts such as using a camera, lighting tips, sound design, and video techniques. In this third workshop, students will learn about sound effects and editing. 
March Workshop: Sound Design
April Workshop: Video Techniques
Learn filmmaking techniques during these workshops in the school year, then put your knowledge to work in a final video creation project during our Summer Reading program!
National Crayon Day Celebration (NR)
Grades K-3
Tuesday, March 28 5:00-6:00
Celebrate National Crayon Day, March 31, at the library! Enjoy a story about the day the crayons quit, then create a crayon themed craft. No registration required. 
Book Babies (NR)
Ages 0-3
Tuesdays 10:30-11:00am
Help your little one develop their early literacy skills and get some of their wiggles out as we share songs, signs, stories, and rhymes together. Stay a while afterward for toys, socialization, and visiting for caregivers. Older siblings always welcome to join the fun. 
Indoor Scavenger Hunt (NR)
All Ages 
March - Dr. Seuss Characters
We're celebrating Dr. Seuss' birthday all March long! Pick up a scavenger hunt sheet at the Kid's Circulation Desk, find the characters hidden around the library, and return your scavenger hunt sheet for a small prize. 
1,000 Books Before Kindergarten (RR)
Ages 0-5
Reading with your newborn, infant, or toddler is not only a great way to help them become a successful reader later in life, but is also a fun way to bond with your child.  If you read just one book a night, you will read about 365 books in one year - at that rate you will reach 1,000 books in under 3 years!
Does your child want to read the same book again and again? The same book counts every time you read it! Is a sibling or caregiver reading with your child? That counts too! Keep track of the books you read with your child through Beanstack's online platform or app.  Create an account or log on at brimfieldlibrary.beanstack.org.  Don't have a way to access the Internet? Come in and pick up a paper version of challenge. Let us help you celebrate as you reach reading milestones - earn digital badges and fun prizes!
To-Go Programs
Take-It, Make-It Kits (NR)
Ages 6-12
Take home a Take-It, Make-It kit today! We will have new activities each month. Pick up or request a STEM Kit geared towards Elementary aged children, an Art Kit geared towards Elementary aged children, and/or a Teen DIY Kit! Kits available while supplies last. Want to reserve a kit? Call the circulation desk at 309-446-9575. Take home a Take-It, Make-It kit today!
Online Resources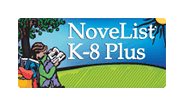 Project Next Generation:
Imagine, Innovate, Inspire (RR)
Ages 10-18
Interested in Virtual Reality, Game Design, Robotics, Videography, Photography, 3D Printing, and other STEAM related topics? Find out more about upcoming workshops and maker events here.